Multi-County zoning screening
Download Your Multi-County Zoning Screening Information Pack Here
Narrow down your property search and save countless time and dollars
We know glamping! The Glampitect Group have delivered:
23+
Glamping
sites
created
500+
Feasibility
studies
delivered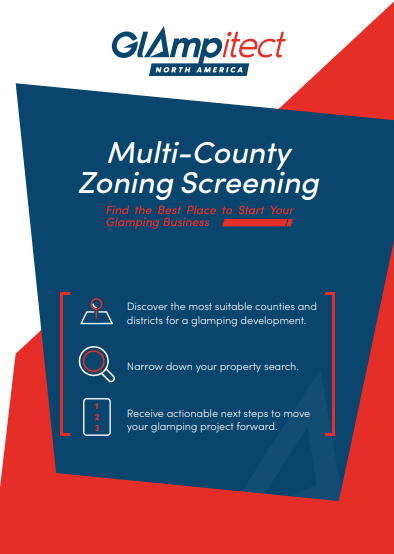 Want to Start a glamping business but need to find a suitable property?
Don't Buy In a Jurisdiction Where a Glamping Project Is Impossible
Lots of municipalities across North America won't allow you to build a glampground. Don't buy in one of these areas. A Multi-County Zoning Screening will stop you making this mistake.
does this county allow glampgrounds? what permits will i need in this county?
Discover each county's rules and regulations to help you target your property search
The last thing you want to do is buy a property only to find out you're not allowed to build a glampground on the land. Use a Multi-County Zoning Screening to identify the most suitable counties and discard the ones where your project will be imposssible.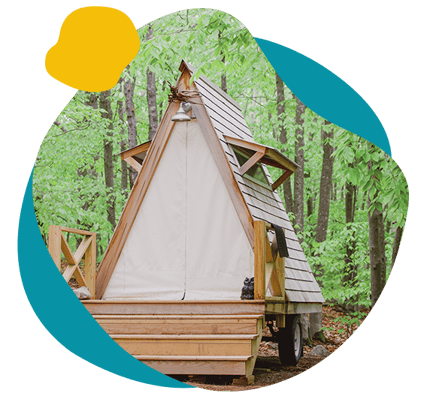 Hear from our clients
Testimonials



Sam Westworth
Lune Valley Pods
"We have worked with Glampitect on a number of projects and each of them has been a massive success"







Jonny Chalk
Dairy Cottage Glamping
Having come across Glampitect online I went ahead with a feasibility study on a piece of unused land my family owns. After the feasibility study we quickly realised the plot has massive return on investment potential with glamping so we went ahead with pre-planning then full planning"





Morag & Jonny Sallabanks
Braeview Glamping
"We met Calum & Ali at the glamping show in 2019 and knew straight away they were the guys to help us start our glamping business from the ground up. We are delighted with their services and would recommend them to anyone"